Ultimate Metal Polish Cream
This Ultimate Metal Polish Cream is your one-step polish for all types of metals!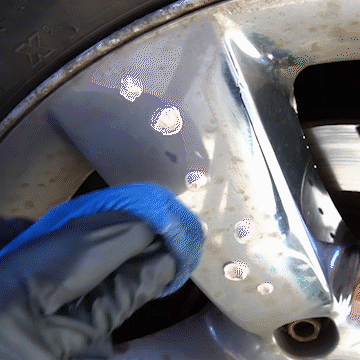 This superior Metal Polish Cream removes oxidation, corrosion, stains, and rust in an easy and safe way.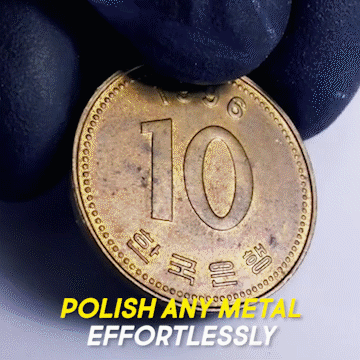 It produces a brilliant reflective luster and leaves an invisible protective coating to ensure a long-lasting shine without damaging the metal surface!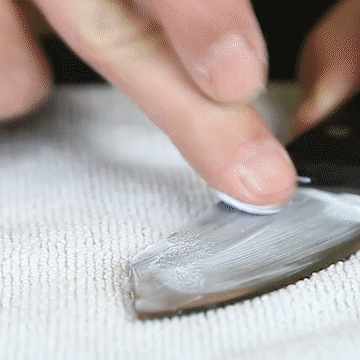 Widely applicable to metallic surfaces like stainless steel, copper, brass, aluminum, and more. It also works for ceramic and glass to remove dirt and stain.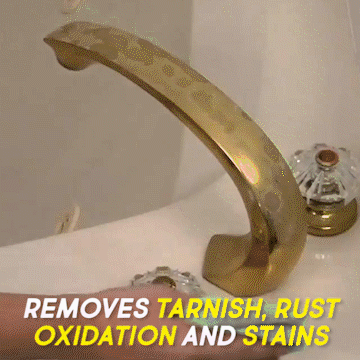 FEATURES
SHINY POLISHED FINISH. Produces a rich, brilliant shine on any uncoated, metal surface including stainless steel, brass, aluminum, magnesium, pewter, chrome, and more. It also removes dirt and stain on ceramic and glass.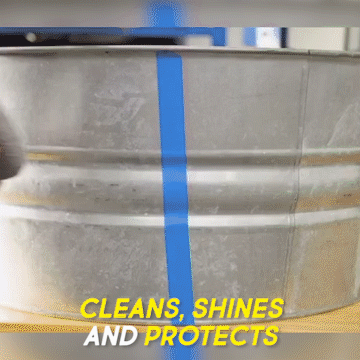 INSTANT VISIBLE RESULT. In as little as minutes, you can watch a small, faded item go from dull, oxidized metal to having a perfect mirror finish
POLISHES SAFELY. Creates a beautiful job in removing surface rust from chrome, polishing aluminum, and more without leaving scratches or abrasive marks.
RESTORES AND PROTECT. also leaves an invisible, protective coating to prevent further tarnishing and help keep the shine much longer
WIDE APPLICATION. A solid favorite for home, industry, auto, motorcycle, and antique users, the most effective metal polishing and cleaning agent in the industry today! 
HOW TO USE
Squeeze the proper amount of metal polish cream on a soft cloth
Wipe and clean the surface in a circular motion until it's clean and shiny. 
SPECIFICATIONS
PACKAGE INCLUDES
1 * Ultimate Metal Polish Cream
We hope that your experience with Beumoon is as effortless as possible, however, we do acknowledge that questions may arise.
Where is my order?
You can find information about shipping & handling  and track your order in TRACK YOUR ORDER Please note customers are not responsible for any customs and tax charges for their order, as we will bear all costs.

What is my tracking number?
Tracking will be available 1-3 days after your order. Please do reach out if you haven't received yours after 7 by contacting support. 
My item arrived damaged, what should I do?
We do ship every item with extra padding. Despite this, our customers report that around 1 in 1000 products arrives damaged due to mail service mistreatment.
If this happens to you, please reach out with:
- A picture of the damaged product.
Once received, we'll be happy to send out another free of charge.
Contact us:
If we still haven't managed to answer your question please feel free to contact us at Info@Beumoon.com and we'll get back to within 24-48 hrs.