Professional Micro Steam Iron
RELEASE THE "BULKY MACHINE" FROM THE SHACKLES. A TOTAL GAME CHANGER!

1. Connecting the power supply, it can produce continuous, high temperature and high-pressure steam in two minutes.

2. Ironing: high-temperature strong steam can easily iron clothes, curtains, sheets, pillowcases, etc., in particular, the need for vertical ironing clothes (such as suits, etc.)

3. Sterilization: high temperature and strong steam can kill a variety of harmful bacteria quickly and ensure the cleanliness of the household.

4. Cleaning: High temperature and strong steam can easily dissolve and strip the oil stains, dirt, and mold spots on the surface and cracks of household products. in the ejection of high-temperature steam at the same time, can scrub the surface of objects, clean simple and quick, the effect is remarkable.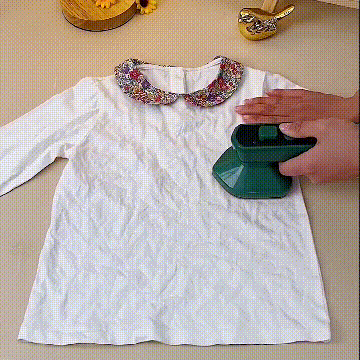 INNOVATIVE 360° TECHNOLOGY, NO WATER SPOTS LEFT BEHIND
Ordinary clothes steamers tend to spurt or leak water, which can stain and even ruin your garments! But the Luxury Edition features an Electronic Pump System that prevents water from leaking. Steam Iron from any angle – This design even allows steaming upside down without any water left behind!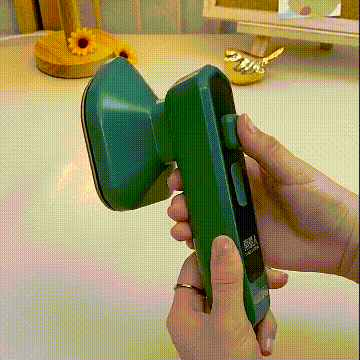 Specifications:

Product material: ABS, PC, electric heating module.
Power length:1.8 meters, full copper power cord.
Voltage: 110V-240V(USplug / EU Plug)
Product power:1000W/50-60Hz
Water tank capacity: 250ml
Heating mode: electric heating type.
Scope of use: ironing of clothes, shirts, underwear, bags, neckties, etc.
Product functions: ironing, humidifying, disinfecting, and sterilizing
Product weight: 450g

It is a normal phenomenon that the body will get a fever during work. This product is equipped with an over-temperature protector. It is safe and reliable.
We hope that your experience with Beumoon is as effortless as possible, however, we do acknowledge that questions may arise.
Where is my order?
You can find information about shipping & handling  and track your order in TRACK YOUR ORDER Please note customers are not responsible for any customs and tax charges for their order, as we will bear all costs.

What is my tracking number?
Tracking will be available 1-3 days after your order. Please do reach out if you haven't received yours after 7 by contacting support. 
My item arrived damaged, what should I do?
We do ship every item with extra padding. Despite this, our customers report that around 1 in 1000 products arrives damaged due to mail service mistreatment.
If this happens to you, please reach out with:
- A picture of the damaged product.
Once received, we'll be happy to send out another free of charge.
Contact us:
If we still haven't managed to answer your question please feel free to contact us at Info@Beumoon.com and we'll get back to within 24-48 hrs.