Portable Muscle Relaxation Electric Massager
RELAX YOUR MUSCLES AFTER DOING SPORT💪🥰

This portable massager lets you pamper your muscles everywhere and anywhere. Just plug the device in, attach it to the finger massager, and initiate the massage program!
Deep tissue massage gun focuses on deep muscles and connective tissue. Helps relieve muscle stiffness and soreness, and improves soft tissue health throughout the body. It also helps eliminate fatigue and helps you relax better.
It serves to assist athletes, physiotherapists, and health professionals in their physiotherapy, massage, and muscle recovery sessions.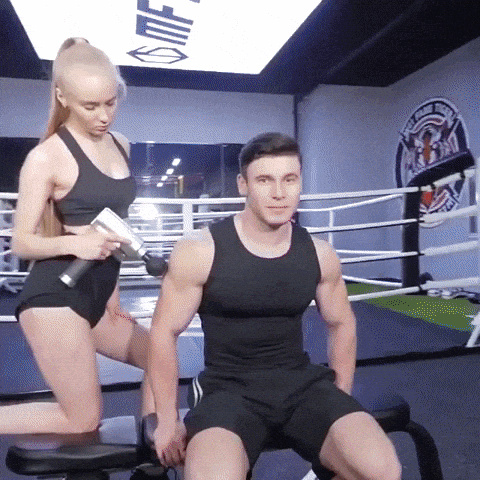 The portable massager is easy to use. Place it over the affected area and apply pressure with your hand or a towel. The massager's power stimulates blood circulation in the massaged area and relaxes the muscle fascia while improving flexibility, preventing stiffness, and relieving tension points.
For personal use, this equipment is ideal to perform massages with your family and friends or perform a self-massage.

For professional use, this equipment is essential because it is a decisive difference when the client hires the service, whether a massage session, physiotherapy, etc.
BENEFITS:

Stimulates blood circulation in the massaged area
Relaxes the muscle fascia
Improves oxygenation and exchange of muscle nutrients
Improves flexibility
Prevents muscle stiffening
Relieves muscle tension points and stress
Promotes muscle recovery
PUT IT IN YOUR POCKET AND CARRY IT WITH YOU!
We hope that your experience with Beumoon is as effortless as possible, however, we do acknowledge that questions may arise.
Where is my order?
You can find information about shipping & handling  and track your order in TRACK YOUR ORDER Please note customers are not responsible for any customs and tax charges for their order, as we will bear all costs.

What is my tracking number?
Tracking will be available 1-3 days after your order. Please do reach out if you haven't received yours after 7 by contacting support. 
My item arrived damaged, what should I do?
We do ship every item with extra padding. Despite this, our customers report that around 1 in 1000 products arrives damaged due to mail service mistreatment.
If this happens to you, please reach out with:
- A picture of the damaged product.
Once received, we'll be happy to send out another free of charge.
Contact us:
If we still haven't managed to answer your question please feel free to contact us at Info@Beumoon.com and we'll get back to within 24-48 hrs.