ILLUMINATE & ENLARGE DETAILS EFFORTLESSLY🔎
In a world where precision and clarity are paramount, the XT-8027 Desktop Microscope with 3-LED Magnifying Glass stands out as a versatile tool that caters to various needs. Whether you're engaged in reading, intricate jewelry work, or simply need a reliable handheld magnifier with a metal frame and optical lens.
Struggling with Fine Print? 📖
Unlock a world of intricate details with precision, whether you're poring over fine print, exploring the details of jewelry, or simply enjoying a close-up view of your favorite collectibles.
Dim Lighting No More! 💡
Illuminate your subject with three strategically placed LED lights, providing optimal visibility and reducing eyestrain. The 3-LED illumination system ensures a well-lit and shadow-free viewing experience.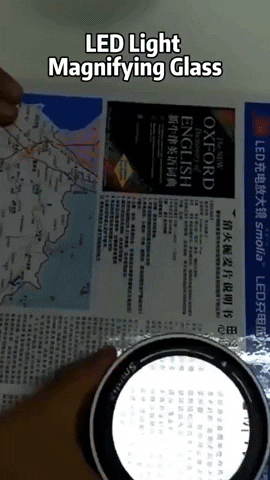 Try Led Magnifier!!!😍✨
Explore the world in fine detail with the LED Magnifier.
We hope that your experience with Beumoon is as effortless as possible, however, we do acknowledge that questions may arise.
Where is my order?
You can find information about shipping & handling  and track your order in TRACK YOUR ORDER Please note customers are not responsible for any customs and tax charges for their order, as we will bear all costs.

What is my tracking number?
Tracking will be available 1-3 days after your order. Please do reach out if you haven't received yours after 7 by contacting support. 
My item arrived damaged, what should I do?
We do ship every item with extra padding. Despite this, our customers report that around 1 in 1000 products arrives damaged due to mail service mistreatment.
If this happens to you, please reach out with:
- A picture of the damaged product.
Once received, we'll be happy to send out another free of charge.
Contact us:
If we still haven't managed to answer your question please feel free to contact us at Info@Beumoon.com and we'll get back to within 24-48 hrs.