This reliable Labor Saving Arm is the perfect tool for lifting, pressing, and tightening types of equipment with precision and control!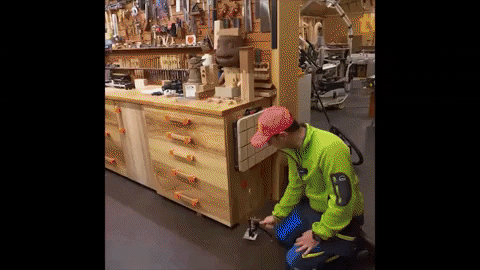 Suitable lifting tool for installing windows, doors, cabinets, storage systems, cold storage counters, ventilation systems, and more!
It is designed with patented technical solutions that will help you do the lifting by yourself!
With a lifting capacity of up to 100 kg that guarantees a wide range of applications!
Say goodbye to long hours of moving furniture and heavy equipment because you got the job done quickly with this amazing Labor Saving Arm!
 Effortlessly save time and money!
Made of hardened stainless steel and aluminum that ensures durability and long-wearing performance!
This innovative universal tool will inspire creativity, secures the quality and safety of the user!
The most reliable lifting tool you'll ever need in your toolbox!
 Offers an impressive performance for an easy-to-use compact hand tool!
Material: Hardened Stainless Steel/Aluminum
Capacity: up to 100 kg = 260 lb
Package Includes:
1 x Labor Saving Arm

We hope that your experience with Beumoon is as effortless as possible, however, we do acknowledge that questions may arise.
Where is my order?
You can find information about shipping & handling  and track your order in TRACK YOUR ORDER Please note customers are not responsible for any customs and tax charges for their order, as we will bear all costs.

What is my tracking number?
Tracking will be available 1-3 days after your order. Please do reach out if you haven't received yours after 7 by contacting support. 
My item arrived damaged, what should I do?
We do ship every item with extra padding. Despite this, our customers report that around 1 in 1000 products arrives damaged due to mail service mistreatment.
If this happens to you, please reach out with:
- A picture of the damaged product.
Once received, we'll be happy to send out another free of charge.
Contact us:
If we still haven't managed to answer your question please feel free to contact us at Info@Beumoon.com and we'll get back to within 24-48 hrs.