Take your kitchen to the next level!
Keep your food fresh easier and longer than ever with our innovative eco-friendly food preservation tray - reusable forever! Simply insert any food and close the top to create an airtight, leak-proof seal with absolutely zero waste.

We all love fresh food, but those brownish leftovers?...not so much. With this tray, leftover food stays fresh for days. The heavy-duty film lid releases air from the tray after it's filled, keeping its contents fresher longer.

To use this tray, simply place leftovers in the tray, cover, release the air and lock the tray until you're ready to serve.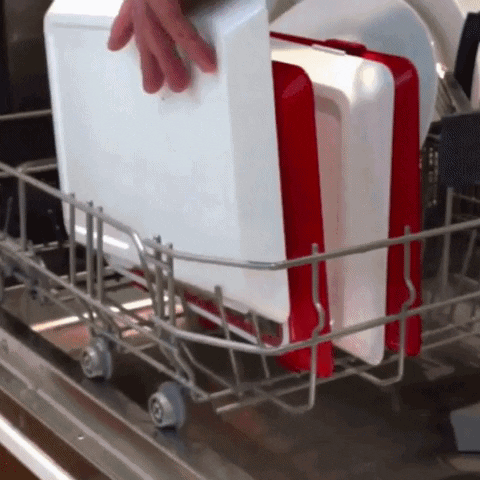 Save money and reduce the amount of waste produced! 
There are more than 10,000 people in the community who take advantage of them in foods such as:
Meat
Cheese
Fish
Fruits, vegetables, etc.

They are perfectly covered by the ultra-resistant film lid and sealed in seconds. Finally, there are no open containers or unpleasant odors in the refrigerator.
High quality, resistant and reusable 
✔ Easy to use
✔ Airtight seal: prevents food from browning

✔ Functions as a serving tray

✔ Made of BPA, stain-resistant, food-grade stretch film

✔ Dishwasher safe

✔ 100% Leakproof

✔  Stackable, for optimal refrigerator or pantry organization

✔ Size: 30 * 20 cm
We hope that your experience with Beumoon is as effortless as possible, however, we do acknowledge that questions may arise.
Where is my order?
You can find information about shipping & handling  and track your order in TRACK YOUR ORDER Please note customers are not responsible for any customs and tax charges for their order, as we will bear all costs.

What is my tracking number?
Tracking will be available 1-3 days after your order. Please do reach out if you haven't received yours after 7 by contacting support. 
My item arrived damaged, what should I do?
We do ship every item with extra padding. Despite this, our customers report that around 1 in 1000 products arrives damaged due to mail service mistreatment.
If this happens to you, please reach out with:
- A picture of the damaged product.
Once received, we'll be happy to send out another free of charge.
Contact us:
If we still haven't managed to answer your question please feel free to contact us at Info@Beumoon.com and we'll get back to within 24-48 hrs.