Dry Hair Spray Hair Volumizing Spray - VolumeXpress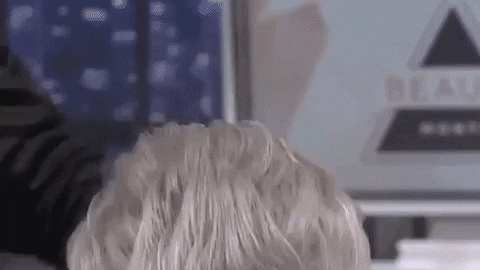 You know the problem. Your hair is getting thinner and you can't style it the way you want. You've already wasted a lot of money on solutions that only leave a greasy glow in your hair and compromise its health and condition.

VolumeXpress™ is the solution! This hair growth stimulating spray contains proven ingredients that add volume, texture, and bounce without damaging your hair. With its invisible finish that won't make your hair greasy, you can now style your hair every day the way you've always dreamed!
SAY GOODBYE TO OILY HAIR

The lightweight formula creates natural-looking, thicker hair in seconds. The fine mist leaves no sticky residue and doesn't make your hair greasy as mousse, hairspray, or sea salt spray do. This means your hair won't be weighed down and you can easily and quickly style your hair the way you've always wanted. This saves you precious time and also makes you look your best!
 MAKES YOUR HAIR STRONGER AND HEALTHIER

VolumeXpress™ is enriched with hair-boosting ingredients without chemicals. It not only makes your hair look fuller but also stimulates hair growth and slows hair loss. Now you can enjoy fuller, thicker hair in days!



Restores thin and brittle hair
The VolumeXpress, to which keratin has been added, gives natural volume and provides long-term protection against dehydration, hair breakage, and split ends. Hair becomes healthier and fuller.
Makes the hair easier to style

Perfect as a pre-styler, VolumeXpress™ provides lightweight hold, natural definition, and effortless finish and is versatile enough for all hair types and lengths. Even for brittle or fragile hair!



Unique oil-control formula

Our super lightweight formula doesn't leave an oily glow, sticky residue or build-ups like mousse or sea salt spray for hair, meaning it doesn't weigh hair down like other products. This means it always remains easy to style and retains its natural glow,
We hope that your experience with Beumoon is as effortless as possible, however, we do acknowledge that questions may arise.
Where is my order?
You can find information about shipping & handling  and track your order in TRACK YOUR ORDER Please note customers are not responsible for any customs and tax charges for their order, as we will bear all costs.

What is my tracking number?
Tracking will be available 1-3 days after your order. Please do reach out if you haven't received yours after 7 by contacting support. 
My item arrived damaged, what should I do?
We do ship every item with extra padding. Despite this, our customers report that around 1 in 1000 products arrives damaged due to mail service mistreatment.
If this happens to you, please reach out with:
- A picture of the damaged product.
Once received, we'll be happy to send out another free of charge.
Contact us:
If we still haven't managed to answer your question please feel free to contact us at Info@Beumoon.com and we'll get back to within 24-48 hrs.