GET RID OF LOWER BACK PAIN! 
The Decompression Belt provides clinical grade traction via decompression therapy, which lifts your upper body and unloads the weight of the lower back. This relieves pressure off pinched nerves, effectively eliminating lower back pain.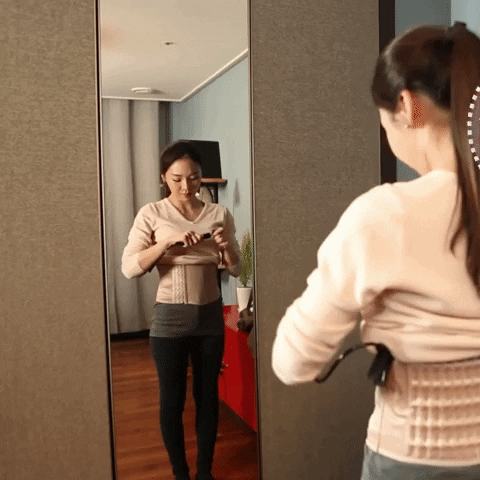 ✔️ Gently stretch the spine north & south to relieve pressure on the spine
✔️ Increases nutrient-rich blood flow to the affected area to reduce inflammation
✔️ Supporting weakened/torn muscles in the area
✔️ Corrects postural imbalances
✔️ Relieves chronic back pain
The belt holds and expands the midsection, stabilizing your spine and muscles. With such support, you will stand taller and straighter, because it stops you from slouching.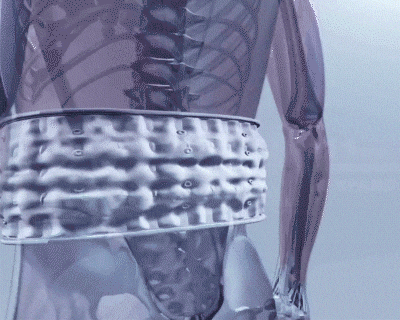 Effective for:
Sciatica
Herniated/Bulging discs
Degenerative disc
Lumbar acute/chronic sprain
Spondylolysis and spondylolisthesis
A compression fracture in the lumbar region
The belt is flexible and does not restrict muscle movement. Put on in seconds & inflate to provide excellent support and optimal relief while walking, driving, playing golf, doing errands around the house, or even just relaxing and sitting on a chair!
THIS BELT is used by doctors and back specialists during visits. When it is inflated, it increases in height by 4 inches (7.5 cm). The belt cradles the hip and the lower rib cage, it helps lift your upper body, unloading the weight of the lower back and allowing the muscles to relax.
In doing so, the belt helps decrease pressure on your back, stretches tight muscles, and decompresses the discs.  Less pressure means less pain!
We hope that your experience with Beumoon is as effortless as possible, however, we do acknowledge that questions may arise.
Where is my order?
You can find information about shipping & handling  and track your order in TRACK YOUR ORDER Please note customers are not responsible for any customs and tax charges for their order, as we will bear all costs.

What is my tracking number?
Tracking will be available 1-3 days after your order. Please do reach out if you haven't received yours after 7 by contacting support. 
My item arrived damaged, what should I do?
We do ship every item with extra padding. Despite this, our customers report that around 1 in 1000 products arrives damaged due to mail service mistreatment.
If this happens to you, please reach out with:
- A picture of the damaged product.
Once received, we'll be happy to send out another free of charge.
Contact us:
If we still haven't managed to answer your question please feel free to contact us at Info@Beumoon.com and we'll get back to within 24-48 hrs.