THE BEST SOLUTION FOR WRINKLES!✨🥰
This super-serum is lighter than water, penetrates deep into the skin, and provides essential vitamins to moisturize and enhance your skin. Use it daily to get rid of wrinkles, promote younger skin, regain elasticity and visibility, reduce facial muscle contractions, and decrease the appearance of expression lines.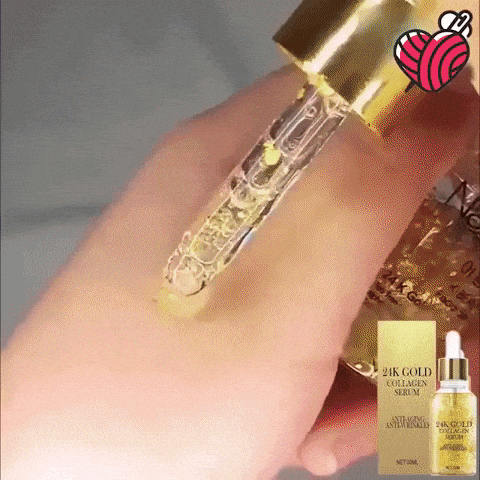 Gold is an effective anti-wrinkle that promotes cell growth, makes the skin and compact, called an anti-aging beauty product.
Why waste time and money on unnatural or single ingredients products when you have the opportunity to try our fantastic product? We're so confident that you'll love our 24K Gold Serum.
This beauty serum is an effective moisturizer with added light anti-aging benefits for all skin types. The pure 24k Gold Flakes absorb right into your skin, leaving the skin bright and naturally radiant.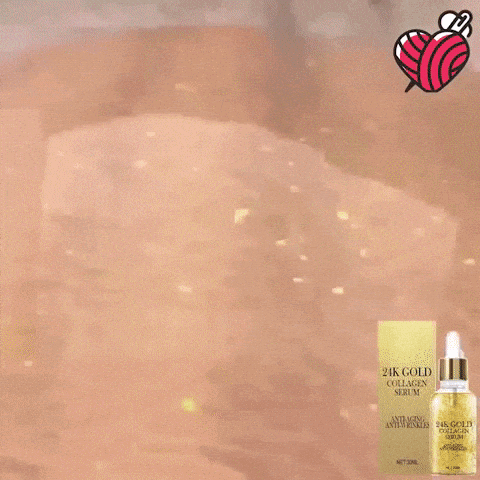 24K Gold Serum is created with ingredients that contain powerful benefiting properties. Which can effectively tighten skin to reduce wrinkles, replenish skin moisture, and nourish the skin.‌‌‌‌ The 24K gold foil processed by using nanotechnology is a natural antioxidant, which is more easily absorbed by the skin. 
What makes 24K Gold Collagen Ampoule Lifting Serum special:
Get rid of wrinkles.

Promote younger skin.

Regain skin elasticity and visibility.

Reduces the contraction frequency of muscle cells on the face.

Decrease the appearance of the expression line.
Immediately moisturize and fill wrinkles, minimizing the appearance of fine lines with visible results after 1st application.

Formulated with natural ingredients.

No harmful fragrances, dyes, or parabens.
24K Gold Serum is considered to be the most effective anti-aging product in 2022 and it's highly recommended by doctors.
PRODUCT SPECIFICATIONS:
Shelf Like: 3 Years
Storage: Keep in a cool and dry place away from light
We hope that your experience with Beumoon is as effortless as possible, however, we do acknowledge that questions may arise.
Where is my order?
You can find information about shipping & handling  and track your order in TRACK YOUR ORDER Please note customers are not responsible for any customs and tax charges for their order, as we will bear all costs.

What is my tracking number?
Tracking will be available 1-3 days after your order. Please do reach out if you haven't received yours after 7 by contacting support. 
My item arrived damaged, what should I do?
We do ship every item with extra padding. Despite this, our customers report that around 1 in 1000 products arrives damaged due to mail service mistreatment.
If this happens to you, please reach out with:
- A picture of the damaged product.
Once received, we'll be happy to send out another free of charge.
Contact us:
If we still haven't managed to answer your question please feel free to contact us at Info@Beumoon.com and we'll get back to within 24-48 hrs.