WE HAVE THE SOLUTION FOR ALL YOUR BROKEN GLASS

Save money on your next windshield repair with Glass Crack Repair Resin, instantly filling and making cracked or chipped glass look good as new, in just a few easy steps you will save hundreds of dollars by doing it yourself.
Save Time & Money On Professional Repair
Effortless 20 Minute Application
5 x Cured Plastic Film Included
1 Bottle Does 3-5 Projects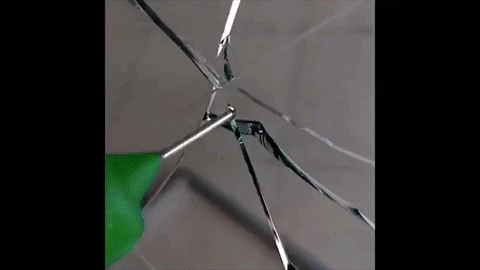 Including a bottle of the revolutionary Glass Repair Resin, you will also get multiple cured plastic films that mimic the shape of the glass to fill the crack and keep it flat while it's drying. Once dry, simply peel back the plastic film and scrape it with the metal edge that's included, rub it with the microfiber cloth and you're done.
How To Use
Fill The Crack or Chip With Resin
Run A Plastic Sheet Over Top
Press The Films Down Firmly To Mimic The Glass Shape
Allow It To Dry
Peel Back The Film
Scrape With Metal Edge
Polish With Microfiber Cloth
That's it! In less than 30 minutes you will have saved time and money from the pain of a professional repair.
Package Contents
1 x Glass Repair Resin (30ml bottle)
5 x Cured Plastic Film
1 x Repair Blade
We hope that your experience with Beumoon is as effortless as possible, however, we do acknowledge that questions may arise.
Where is my order?
You can find information about shipping & handling  and track your order in TRACK YOUR ORDER Please note customers are not responsible for any customs and tax charges for their order, as we will bear all costs.

What is my tracking number?
Tracking will be available 1-3 days after your order. Please do reach out if you haven't received yours after 7 by contacting support. 
My item arrived damaged, what should I do?
We do ship every item with extra padding. Despite this, our customers report that around 1 in 1000 products arrives damaged due to mail service mistreatment.
If this happens to you, please reach out with:
- A picture of the damaged product.
Once received, we'll be happy to send out another free of charge.
Contact us:
If we still haven't managed to answer your question please feel free to contact us at Info@Beumoon.com and we'll get back to within 24-48 hrs.